Last week all Flownatives – finally – attended a Neos sprint again… As was to be expected, meeting the Neos community was great, the location was awesome and we covered quite some ground together.
The Neos Team meets regularly online, in various groups and smaller teams. But nothing beats being in the same place for real, to discuss, work and have fun together. This time we met in Vienna, hosted by web&co and Code Q.
The sprint took place in in multi-purpose rooms of the Wohnprojekt Wien. It was a great match for our team, being a cross-cultural community not unlike the Neos community. And since it is not the average business location, we could enjoy coffee in the cosy cafe upstairs, did a tour of the building and made pizza with the whole team in the community kitchen.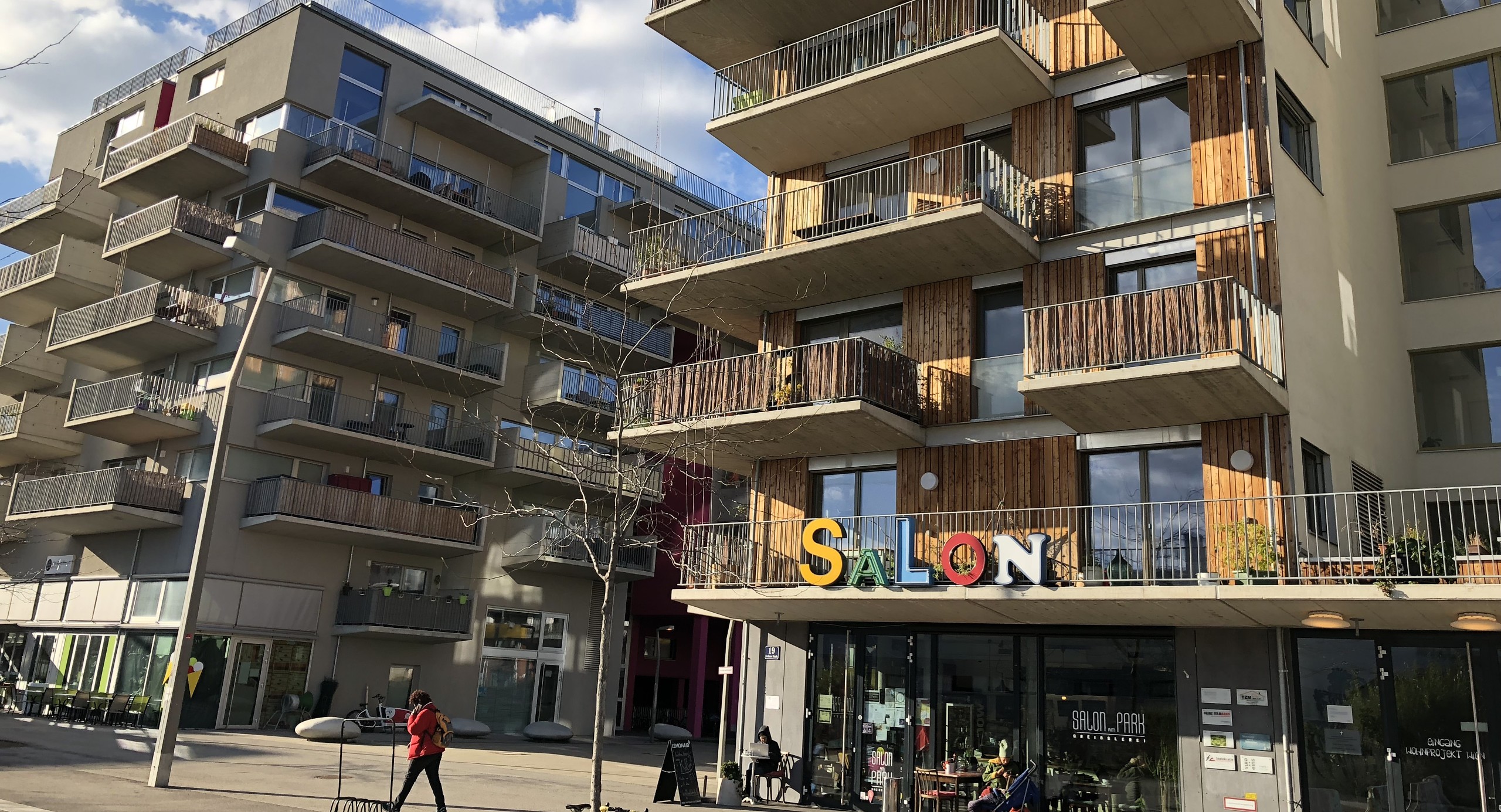 Neos Team Retrospective
The second day was reserved for just one thing: the bi-annually Neos Team Retrospective. We did that for the first time in 2016, this being our third retrospective. It followed a well-established agenda that was prepared by our wonderful moderator and team member Gina. She also wrote a summary of the retrospective.
Two things stood out in this retrospective from our perspective. The first was building a timeline of things that happened since the last retrospective. When working in a project that exceeds a certain size, one does not longer keep track of everything that is done, be it in the codebase or the community. One might even feel the pace is slowing down, when the personal involvement is hindered by other things in life.
But, just as the last time, when we collected things that had happened, we were again reminded of the multitude of things the team achieved, together with the community. We established the Neos Foundation as a legal homebase for the project, events were organized, the team grew and we actually released new software along the way. You can find out more in this look back at the last year.
We at Flownative are happy to be part of that activity, after all we can invest quite some time into bugfixes, code reviews and release work. Last not least that is made possible by our customers, so Thank You! to them as well!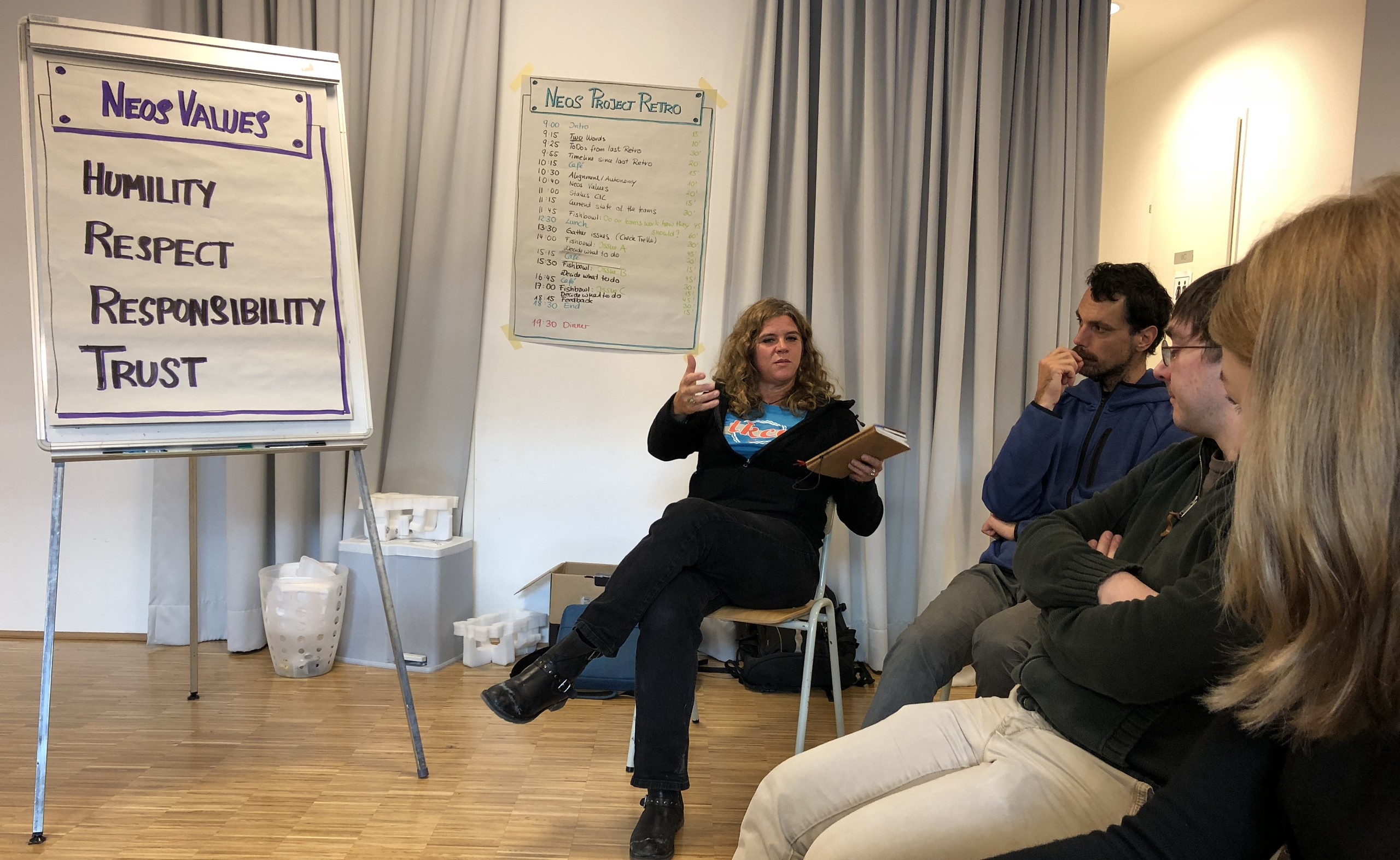 Values as a driving force
The second thing that stood out for me was the discussion about our core values. Since we had a number of new team members–as well as guests–attending the sprint, it was decided to present those values as an introduction (and reminder) of their importance.
But it didn't end there: After the presentations (each value was covered by a team member in their personal way) we launched into full-on discussion mode. This was a bit of a surprise (because noone really questioned those values, so what is there to discuss?) But on the other hand it proves true, what the team said right from the start:
The Neos team wrote in "Our Team Values":
These are living thoughts that describe a living team of living people. We can clarify and adapt anything here to better reflect who we are. These thoughts are neither rules nor procedures.
So we discussed how respect and humility, trust and responsibility interact and how they affect how we behave in our community and run the project. We branched out into the important topic of diversity and touched on areas covered in the Neos Code of Conduct as well.
For us here at Flownative this spirit and the values are a great part of why we are so much in love with Flow and Neos. While they may be awesome tools, they are "just tools" after all. It's the humans behind them, that really make the difference.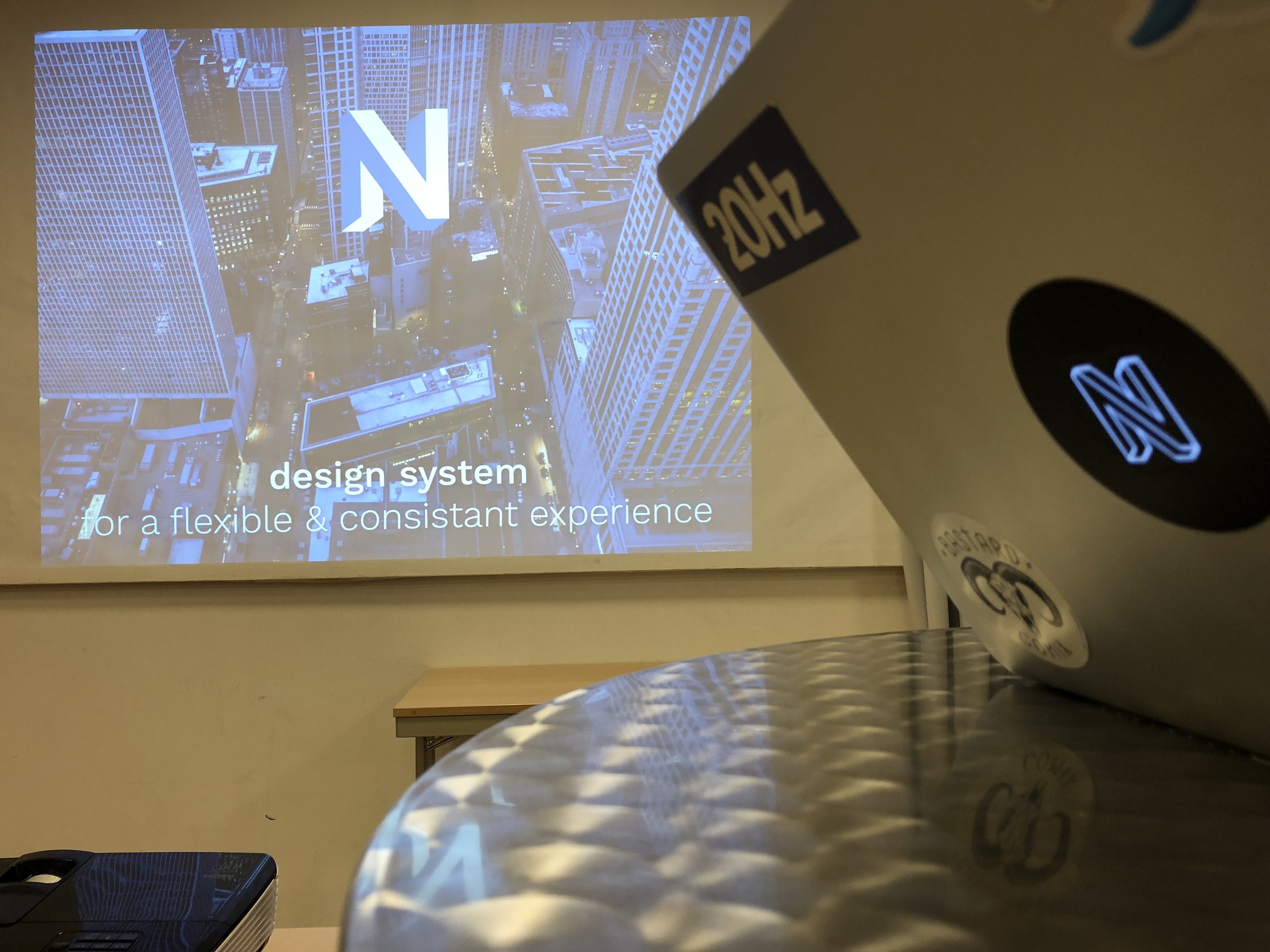 Getting some work done
But of course we also did some "real work" during the sprint. It ranged from architecture-level discussions on new features to low-level bug fixes and features being implemented.
One area of focus was the upcoming React UI, with it's planned first stable release getting closer. Another project that was kickstarted (and made great progress!) is a distribution builder to help with setting up a new Neos– or Flow–based project. It should be ready for widespread testing soon.
Finally, we also took some first steps to put our values into practice by making them a basis of a new design system for Neos. Dominique Feyer took the initiative to introduce the team to concepts of design systems and led a brainstorming round for pairing values with community, editors and Neos itself in a value matrix.
Thanks!
Thanks to our hosts, the lunch sponsors, our fellow team and community members and last but not least to our customers, that had to live with our whole company having disappeared for a week.
Neos would not be the same without you!