Neos Development with Docker
Local Beach is a development environment for Neos CMS and Flow Framework. Under the hood, it's using Docker and the official Beach Docker images (Nginx, PHP, Redis and Elasticsearch).
You don't need a Beach account nor be a Flownative customer in order to use Local Beach because Local Beach is free (as in free beer, or free coffee).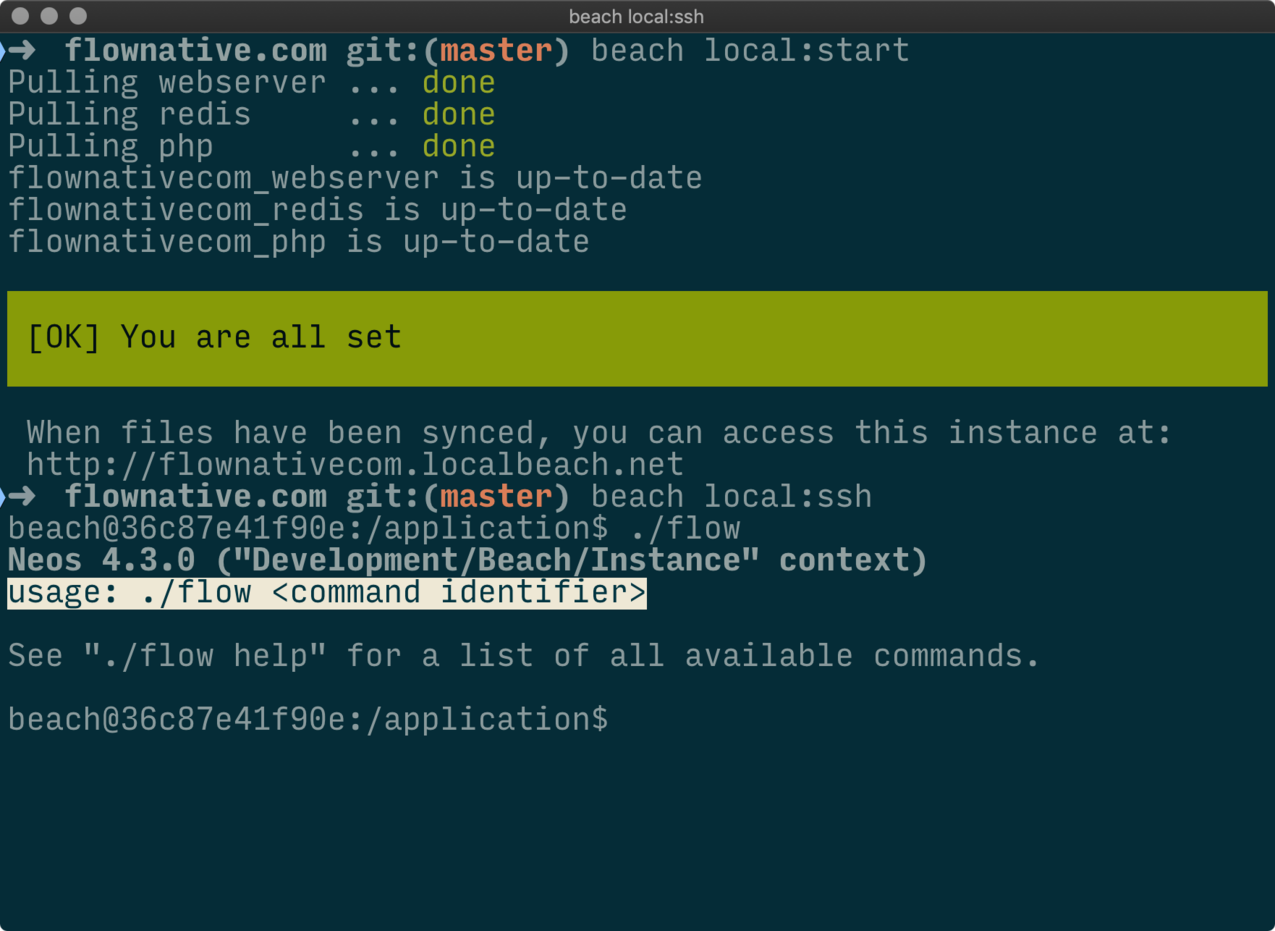 Keep us in the Loop
We'd love to hear your feedback! How did work things out for you? Anything which went wrong? Have a question or an idea for additional features? Just write us an email to team@flownative.com or use the chat on our website.